Providing Replacement Windows for Grand Rapids, MI
We are licensed, insured, AND certified.

We are a licensed builder company, carry full liability insurance and workers comp insurance, and are an EPA lead safe firm. BUT that is not all, we have over 8 nationally recognized certifications including the coveted CertainTeed ShingleMaster designation, the AWDI Window Installation Professional Company title, and many others. For more see our list at the "About Us" page.
Does it matter if my contractor is licensed and insured?
Simple answer, YES. If you use an unlicensed contractor, (and in Kentwood for example we bid against a lot of them) the manufacturer can void any warranty of their products. In addition, if they don't take their profession serious enough to be licensed, should you hire them? If someone is uninsured and they get injured they could sue your home owners insurance or even YOU! Roofing is the 6th most dangerous profession (forbes), with tens of thousands of annual injuries. With ML Windows LLC the workers comp liability insurance steps in and does its job so you do not have to worry.
We treat you with the respect you deserve.
We pride ourselves on being both very knowledgeable in our field, and very honest with our neighbors in the community. We will give you the truth about your job even if it doesn't make us as much money. We have helped countless people in Grand Rapids save thousands with our expertise and will continue to give our best to the community we cherish and raise our kids in.
Why should I replace our windows?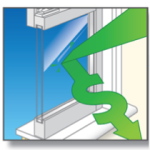 Energy efficient windows are always a good investment, especially in climates like we have in Grand Rapids, Michigan. You will save 15-40% on your energy bills. With average energy bills in Grand Rapids being as high as $1700 for heating and cooling, this adds up fast. We offer basic energy efficient window options, or upgrade to some of the most energy efficient window units on the market. For more on window energy savings see the "Energy Savings" tab at the top of the site. We make upgrading your home and getting the beautiful windows you deserve affordable!
What type of windows does ML Windows offer?
Live in Grand Rapids or the West Michigan area?  We are partnered with one of the biggest window manufacturers in the nation, but we have multiple window options for your property: vinyl windows, wood frame windows, and fiberglass windows. Want the look of wood, but the maintenance free operation of vinyl? With our custom vinyl windows we can do that for you.  When we stop out for your quote, we will give you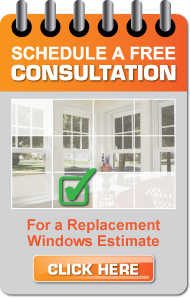 quotes on as many of our options as you think you'd consider for your home. We will explain not only the efficiency and advantages of energy star windows, but how our installation methods contribute to saving you money on rising energy costs (and how our competitors install techniques don't!). And since we order everything custom made, we have windows for homes of all ages and types.
Do me and my spouse both have to be there for a quote?
Not necessarily. With all the different window options available it is preferred to have both decision makers home for the estimate. However in some instances this can be hard to schedule, and we do offer some flexibilty for your convenience.
Quality install matters.
We use only the best materials on every job, because it isn't just a good window that matters, the expertise and materials used for the install matters as well. We hold over 7 nationally recognized certifications for window, siding, and roofing installation and make sure that your project is done right. Have us out for a quote and we can explain in more detail whatever part of the ML Windows installation process you'd like to know about! (See the "About" section for more on installation)
How much does a new window cost?
If you want a cheap low-end vinyl window installed for under a few hundred dollars, as some of our competitors advertise, we can absolutely do that. Is that the best value we can offer you? Probably not. We can offer you some of the best dual pane or triple pane windows on the market for much less than most people think energy efficient windows cost! Our competitors are charging upwards of $900 per unit for a good window- we will save you A TON of money! We promise our estimate will be painless and free, call us today.
Service Areas
We serve the Greater Grand Rapids area, including: Walker, Comstock Park, Plainfield Township, Forest Hills, Lowell, Caledonia, Byron Center, Hudsonville, Kentwood, Wyoming, Grandville, Allendale, Coopersville, Holland, Muskegon and more!